New dog is the first scene before the intro starts in Asdfmovie3.
It also appears in the "Mine Turtle" song.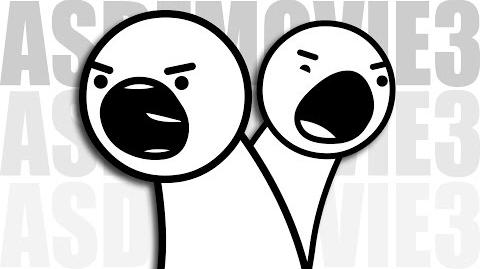 Man 1: Hey man, look at my new dog!
Man 2: (looks down) Oh yeah, that's pretty cool— (there is nothing at Man 1's feet) AWWW...! There's no dog there.
Man 1: OOOOOOOOOORGH!!!!!
Man 2: AAAAAAAAAARGH!!!!!
Both: OOOOOAAAAARRRGGGHHH!!!!!!!!!
In "Mine Turtle"s song
Edit
Man 1 points at his feet and man 2 looks down to see a Mine turtle under Man 1's foot which explodes.
An Asdfcomp version of this skit matches to it.