New dog is the first scene before the intro starts in Asdfmovie3.
It also appears in the "Mine Turtle" song.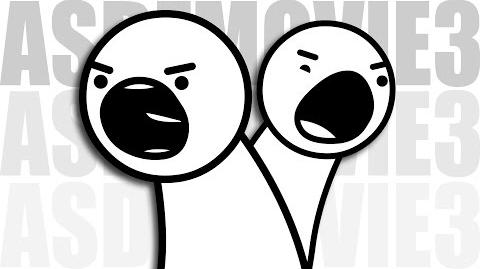 Man 1: Hey man, look at my new dog.
Man 2: Oh yeah, that's pretty cool. (looks down) Ooh, there's no dog there.
Man 1: Uouuououououououoh.
Man 2: Aaoauaoauooaoaooau.
Both: AOUAOAOAOUAOAOH.
In "Mine Turtle"s song
Edit
Man 1 points at his feet and man 2 looks down to see a Mine turtle under Man 1's foot whcih explodes
Ad blocker interference detected!
Wikia is a free-to-use site that makes money from advertising. We have a modified experience for viewers using ad blockers

Wikia is not accessible if you've made further modifications. Remove the custom ad blocker rule(s) and the page will load as expected.